Back To Menu
Cakes, Cupcakes, and other treats!
The Cakery Cupcakes
The most decadent cupcakes around! 

The Genevieve, Turtle, German Schmear, Lemon Drop, Strawberry Shortcake, Vanilla Raspberry, For the love of Pbutter, All American, Cinnamon Swirl, Cannoli, Italian Rum, Mocha Espresso, The Bugsy, Earl Grey, Vanilla Sprinkle, Double Chocolate Oreo, Lemon Meringue, Pumpkin, Coconut, Orange Cream, The Elvis, Chunky Funky Monkey, Peanut Butter Jelly Time, Neapolitan, Triple Play, The Dark Cookie, Being Cordial Cherry, York Peppermint, The fruit of the pebble, Trick or Treat, Caramel Popcorn, Cotton Candy, Afternoon Tea, Vanilla Caramel, Churro, Lemonade, Vanilla Crumble, Smores, Pina Colada, Red Velvet
individual
$3.50
6 cupcakes
$18
Dozen cupcakes
$36
Have you tried this item? Pop it!
Help other diners know what to expect by sharing your experience.
1 person has popped this item
Photo Gallery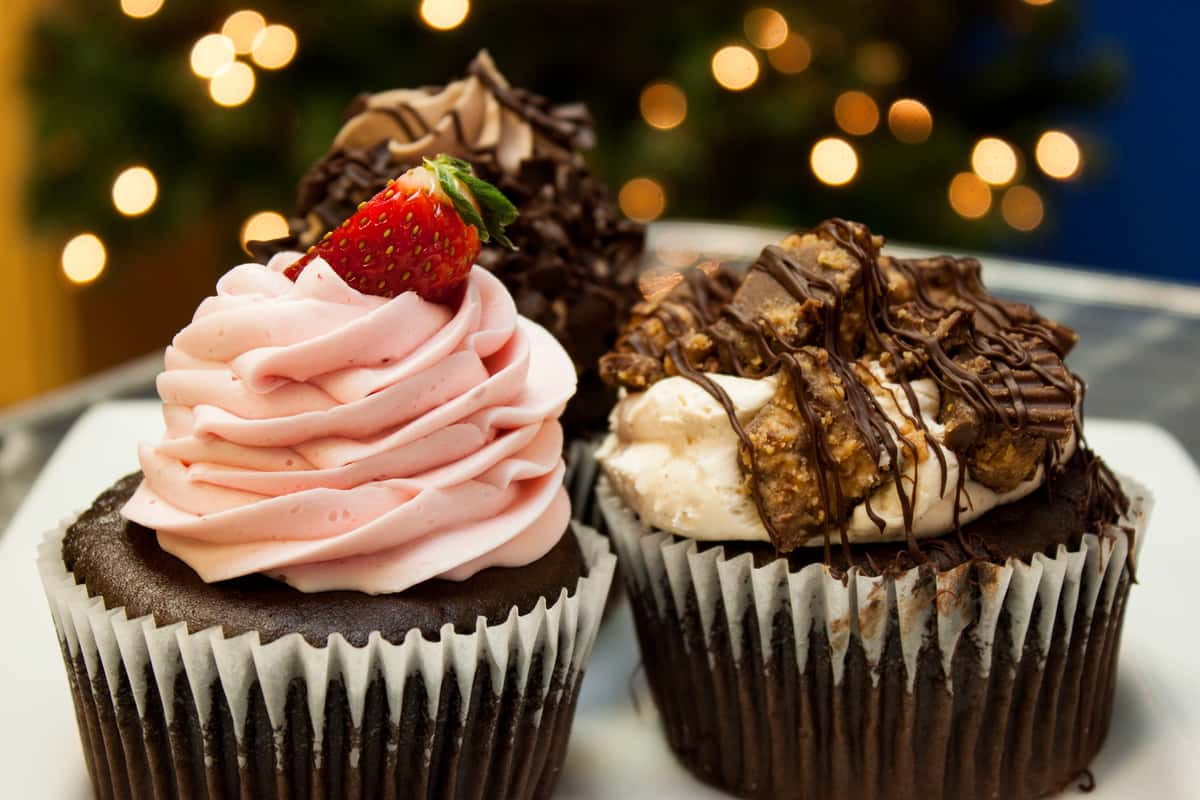 Back To Menu
Cakes, Cupcakes, and other treats!
The Cakery Cupcakes
The most decadent cupcakes around! 

The Genevieve, Turtle, German Schmear, Lemon Drop, Strawberry Shortcake, Vanilla Raspberry, For the love of Pbutter, All American, Cinnamon Swirl, Cannoli, Italian Rum, Mocha Espresso, The Bugsy, Earl Grey, Vanilla Sprinkle, Double Chocolate Oreo, Lemon Meringue, Pumpkin, Coconut, Orange Cream, The Elvis, Chunky Funky Monkey, Peanut Butter Jelly Time, Neapolitan, Triple Play, The Dark Cookie, Being Cordial Cherry, York Peppermint, The fruit of the pebble, Trick or Treat, Caramel Popcorn, Cotton Candy, Afternoon Tea, Vanilla Caramel, Churro, Lemonade, Vanilla Crumble, Smores, Pina Colada, Red Velvet
individual
$3.50
6 cupcakes
$18
Dozen cupcakes
$36
  Back To Menu